Stocks continue to slide over economic concerns
China Daily | Updated: 2019-10-04 09:37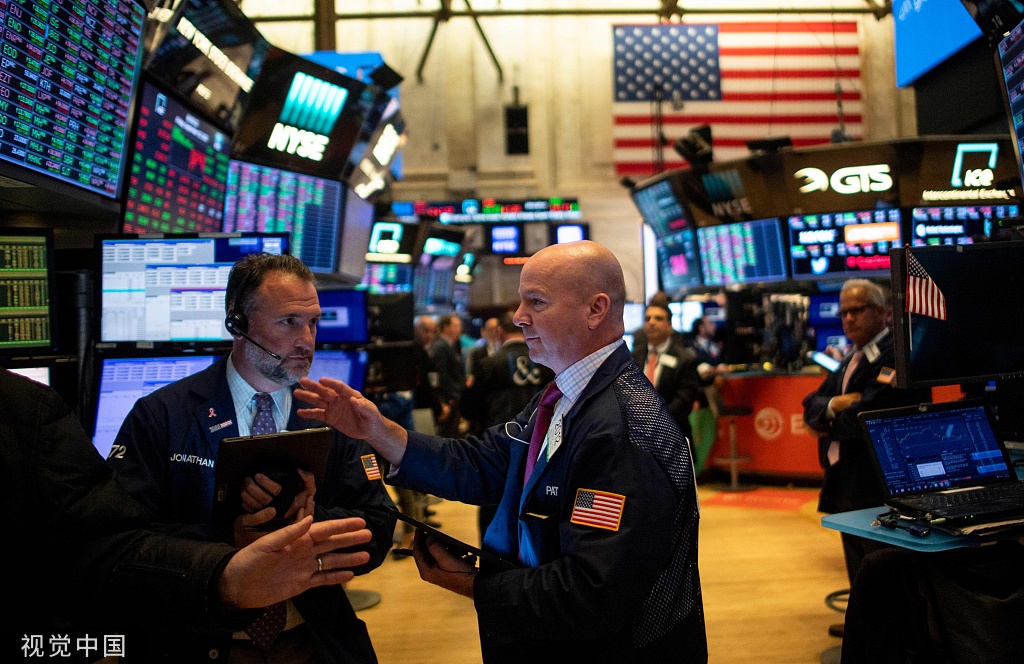 NEW YORK - US equities have fallen broadly for two consecutive sessions amid mounting fears among investors of a possible economic recession.
The Dow Jones Industrial Average erased more than 800 points in its two-day losses. For a second straight day, the S&P 500 dropped to its worst loss in five weeks. The latest wave of selling came after a report showed hiring by US companies slowed more than economists expected last month, with mining and manufacturing particularly weak. That slowdown added to worries that shook markets a day earlier, when a reading on US manufacturing showed the sharpest contraction in a decade.
Adding to the market's uncertainty was a ruling by the World Trade Organization that cleared the United States to impose tariffs on up to $7.5 billion of goods from the European Union to make up for illegal EU subsidies given to plane-maker Airbus. The Trump administration said it would initiate them on Oct 18.
Even investors who are optimistic that the US economy isn't facing an imminent recession were struck by the surprisingly weak manufacturing report.
"Manufacturing: That data point does give me further pause," said Adrian Helfert, director of multi-asset portfolios at Westwood.
Timothy Fiore, chair of the ISM Manufacturing Business Survey Committee, said in a statement that these reflect a continued decline in business confidence.
"Overall, sentiment this month remains cautious regarding near-term growth," said Fiore.
On jobs, US private payrolls growth slowed down in September, according to ADP National Employment Report released on Wednesday.
Private sector employment increased by 135,000 jobs in September, a drop from 157,000 in August, the report showed.
The report is seen by investors as a preview to the government's monthly jobs report, to be released on Friday.
Analysts noted that investors have valid reasons to be concerned about the U.S. economy.
Mark Haefele, global chief investment officer at UBS Wealth Management, and his team, said in a note on Wednesday that comments from survey respondents in ISM's report were far more pessimistic than in previous months.
He added that the "slowdown in manufacturing may have further to run."
Paul Ashworth, chief US economist at Capital Economics, said in a note that the slump in the ISM manufacturing index to a decade low will reignite fears that the US economy is heading for a recession.
He said the research team's guess is that this deterioration is at least partly due to the strike at General Motors, which began in mid-September.
Analysts said the weak data may prompt the Federal Reserve to consider further reducing interest rates.
Xinhua - Agencies