DIY projects entice many to pick up
By Zhang Yi | China Daily | Updated: 2019-10-04 07:42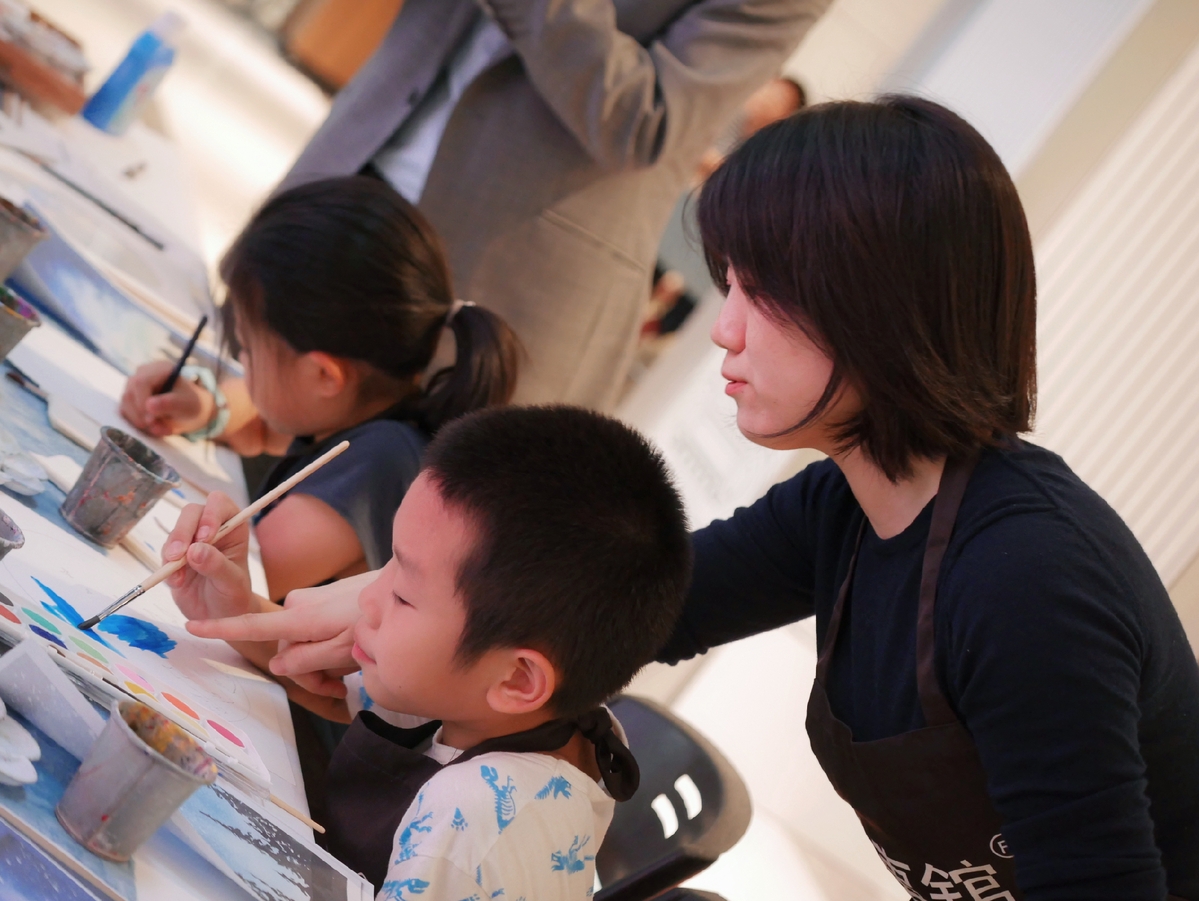 As it becomes easier to buy things online, more people are taking creativity into their own hands
At Liu Lina's home in Beijing, there are 10 oil paintings hanging on the walls. She made the paintings to record her love story of over a decade with her then boyfriend, who is now her husband.

The paintings illustrate how the two of them first met, their travels, their long distance relationship and the romantic proposal. It was a gift she prepared for their wedding in 2017.
The 31-year-old picture books editor is not a painter. She learned painting at a do-it-yourself workshop and completed the works within a year.
In recent years, more people, especially those living in big cities, are pursuing hobbies with individuality, and finding peace and leisure while doing something with their hands.
"Even though these paintings look clumsy, are not exquisite or high-end, they are kind of a record, an expression of my feelings, and also a surprise to me and my loved one," Liu said.
In 2016, Liu walked past a store providing DIY services on the fourth floor of a shopping mall in downtown Beijing. As she looked inside the store from the walkway, she was attracted by its name - The Story - and the warm layout and cozy atmosphere .
Liu walked around the 200-square-meter space and saw many handmade items including ceramics, leather wallets, ornaments and oil paintings. There were tables where people sat quietly sewing wallets, while some were holding painting palettes in front of easels.
"I immediately liked the feeling there," said Liu, who long had the idea of drawing stick figures to record some interesting moments in her life.
Encouraged by teachers in the store, Liu decided to try out oil painting. At that time, Liu and her boyfriend had been together for 13 years and were planning to get married.
Her goal was to draw 10 paintings of 10 photos she had taken with her boyfriend. She chose many photos and discussed with her teacher which 10 photos best suited a beginner to paint.
These 10 photos included the first picture they took together, the first time she went to the sea with her boyfriend and the hot air balloon where her boyfriend proposed to her.
She also drew a building of an Australian university where her boyfriend did his graduate degree, representing the period of their long distance relationship.
Liu started painting buildings at first, as they were easier to master. It took her about 20 hours to complete the first painting, and about a year to finish 10 paintings. She would spend three to four hours painting each time.
Unique and individualistic
Xing Jiexi, manager of The Story, said people want things that are unique and embody their own creativity and individual characteristics. These include carving their names on wallets and pottery, and choosing patterns for accessories they are making.
"As people's living standards rise, it's easy to buy things. You can make an order on your phone and the goods will be quickly delivered to you," Xing said. "But nowadays, people want to make things that can touch people's hearts."
Feng Ting, a manager at Big Love, a chain of stores offering DIY silver jewelry making services to its customers, said she has also seen demand grow. "Many lovers and good friends come here to make their own rings. They will use tools to carve patterns and grind the rings themselves for several hours," Feng said. "There are many big jewelry brands, but the DIY experience makes them feel special."
Xing has come across many heartwarming stories and creative ideas of customers since the store opened in 2016. "Each customer has a unique story, and they put their story into their handiwork. Our instructors are ready to hear them and give advice. That's the reason why the workshop is named this way," Xing said.