'Chilly winter' in HK as tourists shun city during golden-week peak season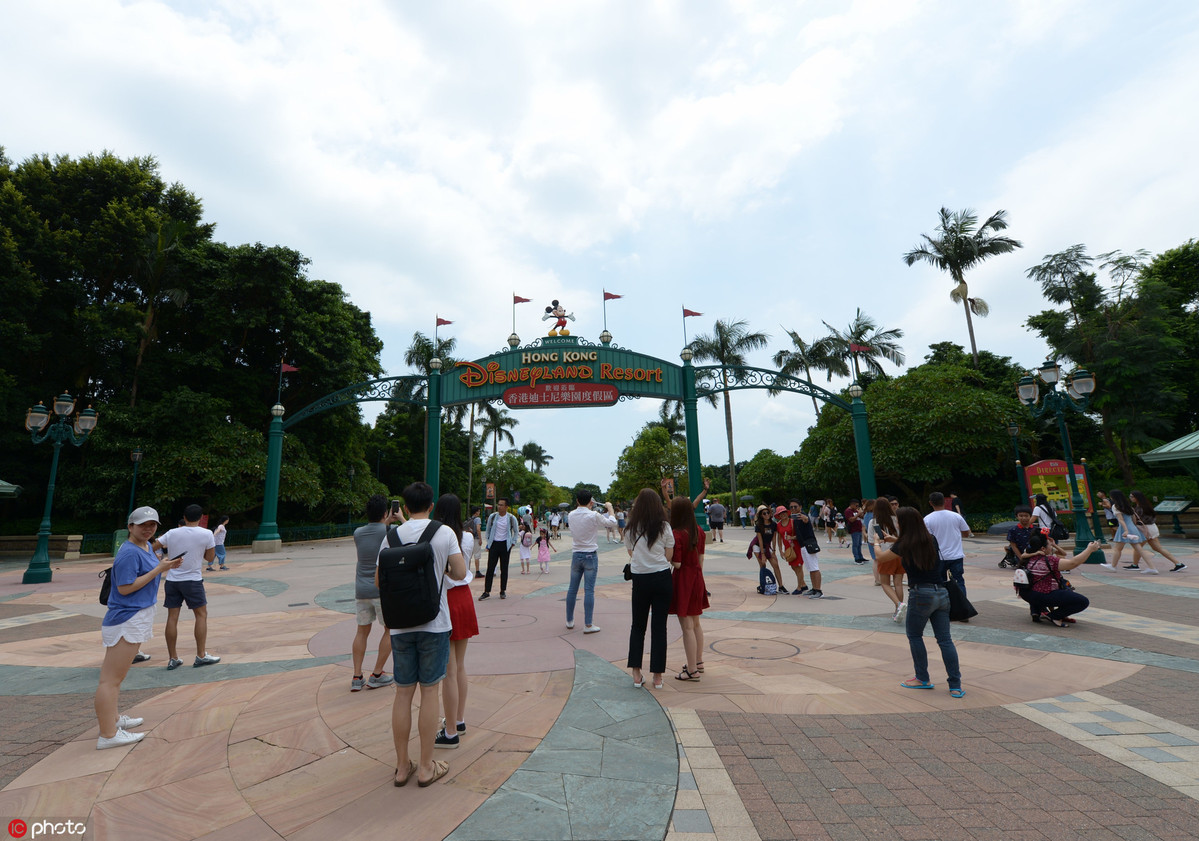 HONG KONG - Lavish pageants, cheerful dancers and crowds of photo-snapping tourists, all familiar sights at Hong Kong's Disneyland, but a frequent visitor may notice something missing from the jamboree.
Long lines outside the theme park's facilities were missing. So were many Mandarin-speaking visitors from the Chinese mainland.
It took Lin Fei less than five minutes to get a boat ride for "It's a Small World," a popular attraction for families with children. In the past, the line extended far outside the facility's iconic clock tower, she said.
"We came here because we heard the park was less crammed than usual," said Lin, who came with her father from Shenzhen, a neighboring city in the mainland's Guangdong Province.
"But we had to be very cautious in Hong Kong because of the recent unrest," she said.
The week-long National Day holiday on the mainland, often dubbed as the "Golden Week" holiday, is also a peak season for Hong Kong's tourism sector. But this year, a prolonged unrest has led many tourists to shun the city for safety reasons, taking a toll on Hong Kong's pillar sectors such as tourism and retailing.
GOLDEN WEEK TURNS TO BE 'CHILLY WINTER'
Hunan Overseas Travel, a leading travel agency in central China's Hunan Province, recruited no one for its package to Hong Kong for the National Day holiday this year, compared with more than 460 last year.
"Most of our clients balked at Hong Kong tours due to safety concerns," said Liao Yan, a manager of the company. "This has never happened before." Instead, tourists booked packages to Macao and Zhuhai in Guangdong.
Hong Kong Disneyland Resort told Xinhua that it "had been affected by the recent developments in Hong Kong," without revealing the tourist data.
Statistics from the Hong Kong Special Administrative Region (HKSAR) government's Immigration Department showed a plummet of nearly 40 percent in Hong Kong's visitor arrivals in August.
On Tuesday, the first day of the "Golden Week" holiday, Hong Kong saw a 62-percent plunge in the arrivals of mainland visitors compared with last year, and a 33.8-percent drop in the arrivals of other non-local visitors.
Wong Ka-ngai, president of Hong Kong Tour Guides General Union, said the unrest has turned the peak tourist season into a "chilly winter" and local tourist guides were among the hardest hit. "Many of our union members were forced to take unpaid leave," Wong said.