Former US envoy testifies to Ukraine turmoil
China Daily | Updated: 2019-10-05 08:56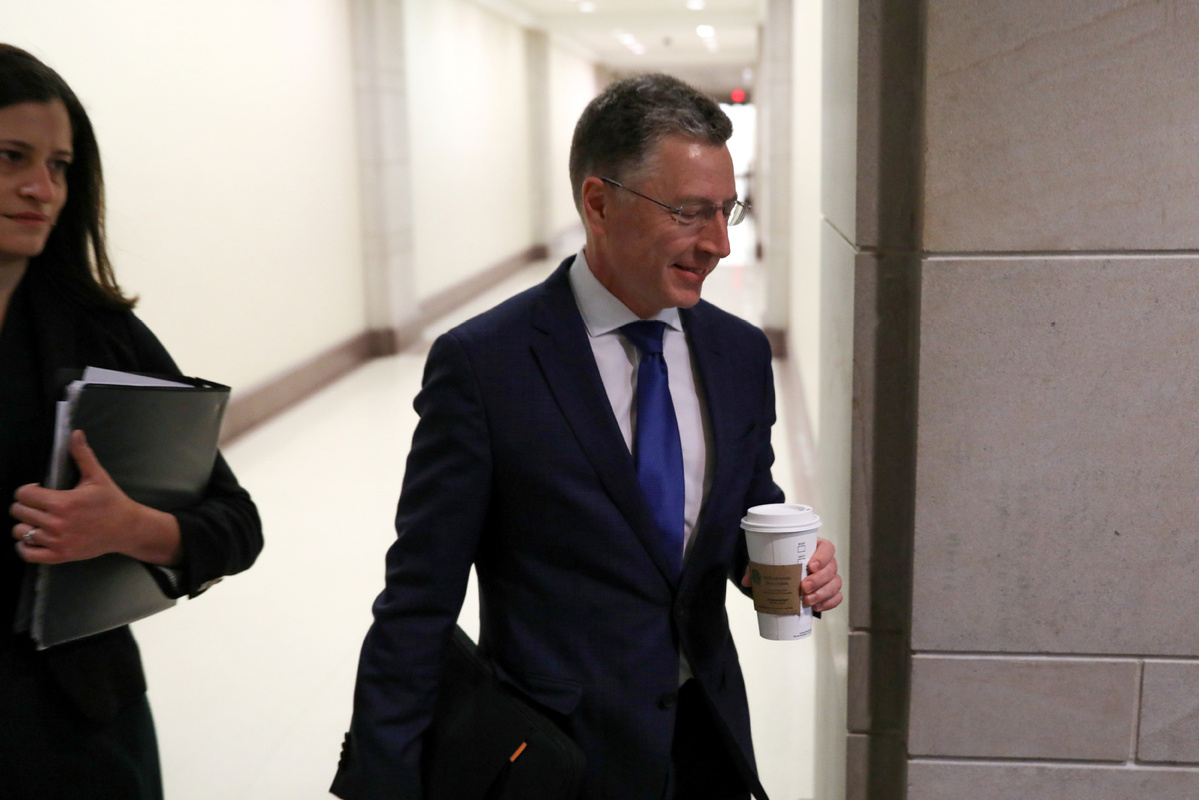 WASHINGTON - Top US diplomats encouraged Ukraine's newly elected president to conduct an investigation linked to Joe Biden's family in return for a high-profile visit to Washington with US President Donald Trump. Communications soon escalated into what one feared was a "crazy" swap that risked vital US military aid.
That's according to a cache of text messages released late on Thursday by House investigators following a 10-hour interview with one of the diplomats, Kurt Volker, who stepped down as US special envoy to Ukraine amid the Democrats' impeachment inquiry.
The pages lay out the raw contours of a potential quid-proquo exchange - Trump gets his political investigation of a top Democratic rival in return for some price to be paid by the new Ukraine leader - now at the heart of the House investigation.
The text messages convey a distinct campaign among the three diplomats, who appear to be trying to help Ukraine reset its relationship with Trump by pushing his interest in investigating his Democratic rival and the 2016 election.
Volker, in a text message on the morning of a planned July 25 phone call between Trump and Ukraine President Volodymyr Zelenskiy, wrote: "Heard from White House - Assuming President Z convinces trump he will investigate/"get to the bottom of what happened" in 2016, we will nail down date for visit to Washington."
"Phone call went well," wrote Andrey Yermak in a text to Volker later that day after the two presidents spoke. Yermak suggested several dates when Trump and Zelenskiy could meet in September.
"Once we have a date we will call for a press briefing, announcing upcoming visit and outlining vision for the reboot of US-UKRAINE relationship, including among other things Burisma and election meddling in investigations," Yermak wrote two weeks later.
"Sounds great!" texted Volker.
The text messages released Thursday show that within a month of the call, Trump canceled the visit with Zelenskiy, sending the diplomats into an effort to salvage a meeting with Vice-President Mike Pence or possibly US Secretary of State Mike Pompeo.
In releasing the exchanges on Thursday, the Democratic intelligence committee chairmen said Adam Schiff they are "still only a subset of the full body of the materials" provided by Volker, and more may be released.
Associated Press